NEWS & STUFF
21
September
2009
The end

Sad to say, but Good Dancers have have gone in to the history books. Ken decided to move out of town, and Runar would spend more time on the family. The remains have already started a new project called Superskurk.

Thanks to everyone who came to our shows and who showed their support!



08
March
2009
Videos

Finally the video for the song "Three Sheets" is ready to be viewed. Of course best viewed in High Defenition at fullscreen.

More vidoes here.


10
February
2009
Recording video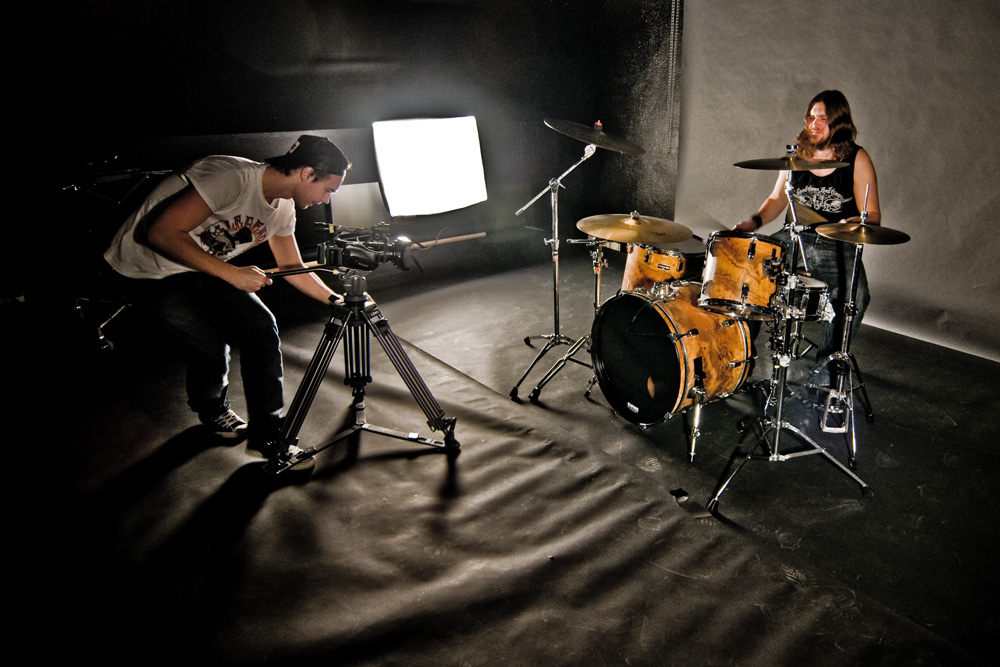 Good Dancers are currently recording a music video. Three students from Norges Kreative Fagskole are working their asses of to keep the deadline. There will be viewing of the video at Fru Lundgreen friday the13th of february. More info here.
We will keep you updatet as soon as we get hand on some som results. Pictures from the session can be viewed here.


18
November
2008
Review from Fru Lundgreen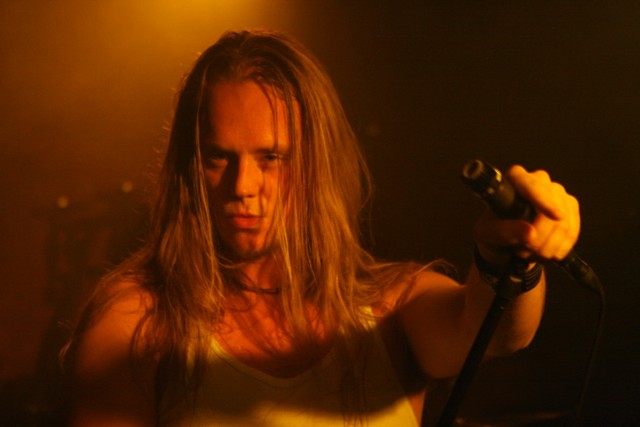 A review from the latest show at Fru Lundgreen here:
http://www.eternal-terror.com/reviews/
And some pictures from the show taken by HÃ¥kon Garvin" here:
http://www.eternal-terror.com/gallery/



31
October
2008
New tunes

Three tunes from Good Dancers upcoming EP are now available, check them out:

1. Intro
2. Whore
3. Three Sheets

If you show your face at our show tomorrow you will get a free copy of these song.
To be played at maximum volume, enjoy!



08
September
2008
New pictures



Pictures from Eat the Rich can be found here.
Thank's to all of you who came to our show.



11
July
2008
News update

Ok, time with a news update. Since last update we have been playing some gigs, been in studio for some new recordings and replaced our drummer.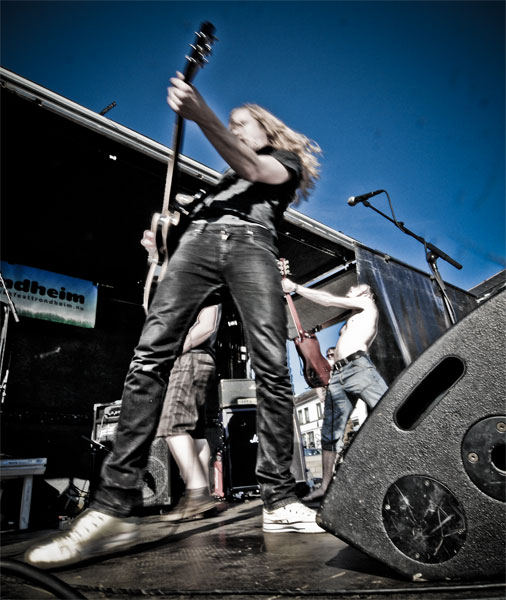 We have played a full crowded gig at Ramp, for wild public at Steinkjer, for drunk students at Tyholt Rock Festival and for sun-licking city folk at Musikkfest, Ravnkloa Trondheim.

We have also started recording of some new songs. Drums are recorded at Skansen Lydstudio, and will be finished of early this fall.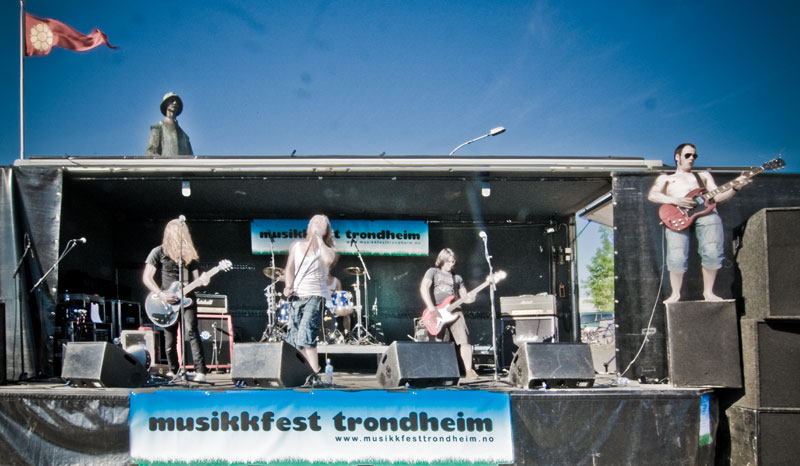 Unfortunately our drummer Truls decided to move to Oslo, so we have held audition looking for a replacement. Andreas came to our choice, and he will have his live debut at Eat The Rich at the end of August.

Ciao!



18
February
2008
VIDEO

Our very first video is finished and broadcasted on YouTube. Have a look and feel free to post us a comment.

He Said No on YouTube



10
December
2007
China

As we speak, He Said Now is being distributed in China through the music mag NOTMUSIC (loosely translated..). We are one out of 19 Norwegian acts on the Norwegian Music for China Vol. 2 compilation from October Party Records in Bergen. 10.000 copies! That's just nothing short of awesome. Read more here:

- October Party Records
- Norsk Rock til Kina
- Bergen Rock City


27
November
2007
New Tunes

We are finally finished with our studio session this fall. Two fresh tunes are now availble:

- Soul Reaper [mp3]
- The Operator [mp3]

Yeah! Yeah!


03
October
2007
In studio again

Energy, power, and enthusiasm! That's what we currently are putting on tape. Two or three power tunes will be available in a couple of weeks. Wow!


01
October
2007
One week, two shows

We did two awesome shows last week. Warming up for Jaqueline at Fru Lundgreen and playing a charity gig for Tyrilistiftelsen at Storås Utested, Vår festival. Pictures from both available at www.festivalfoto.no.


17
September
2007
Press photos

A photo session shot by Tom Wahl gave us some fresh photos of the band.




More picures...


15
August
2007
Wow!

We had a blast at Island of Rock. Wow! Thanks for overwhelming responce! Now we will withdraw to our rehearsal room and cook some new tunes. Stay tuned!


21
July
2007
In studio

Good Dancers are currently in studio to record some new stuff. An EP will be released (hopefully) early this fall.




(Click for larger images)


11
July
2007
New Song

Good Dancers have finished recording one new song:
- He Said No [mp3]
Of course, this song is ment to be played at maximum volume!


18
April
2007
New songs

Two new songs are recorded for a promo for the Lundgren-gig:
1. Psycho Woman [mp3]
2. The Ghost of Hello [mp3] You are also welcome comment our new songs in the guestbook Enjoy!


17
April
2007
New Guitarist

Per-Otto has decided to join us on guitar! Look out for this magician!


23
March
2007
New Vocalist

Christian had to move back to Stavanger, and after a few months of searching, we are happy to announce that Runar has joined us on vocals! At Lundgrens the 28th of April we are doing our first gig with Runar. Per-Otto is also joining us on guitar. Check it out! More info here.


08
January
2007
Updated at last

you all in good health. Leaving that, we have finally uploaded the pictures from our gigs at Pias Cafe, Skuret and Rivals for your enjoyment. So take a peek here if you feel like it.


06
November
2006
New Stuff

Coming home from our trip to Oslo and Tønsberg we are happy with all the poeple that came out to check us out. We had a great time travelling and performing with untime, and we are looking forward to our next trip together. In the meantime we are working on new material. The review tab has been updated with todays review from Rockeweb.


11
October
2006
Release concert done - Going on tour...

First of all we would like to thank julie for starting up last saturday night on a beautiful and mellancholy note, armed with an acoustic guitar she had the room hanging on to her every word. We are looking forward to more material, hopefully not to far into the future. As for Good Dancers, we could not be happier with everybody coming out to meet us. Cheers. Good Dancers on the road. With shows at Skuret - oslo and Rivals - Tønsberg, we are going on our first tour. Both events are splitgigs with Untime, a hard rocking band based in oslo.


03
October
2006
New Pictures

New pictures from our two latest concerts have been uploaded and can be found in the picture gallery.


08
September
2006
Platekompaniet

From today our latest EP, make good lovers, will be available over the counter at platekompaniet recordstore in trondheim. This is a good way to purchase the CD anonymously.


30
April
2006
Coming attractions...

Since our last page went down some months back, we have booked a couple of new concertdates. check them out


30
April
2006
New website

Welcome the new home of Good Dancers. Have a little look around and feel right at home.


30
April
2006
Good Dancers Make Good Lovers

The new EP is out. It is called Make Good Lovers, and will be available at all our upcoming shows. If you can not wait, or if for some reason we do not have a concert planned i your neighbourhood, you can order it directly to your mailbox.


Fewer news